Critter Corner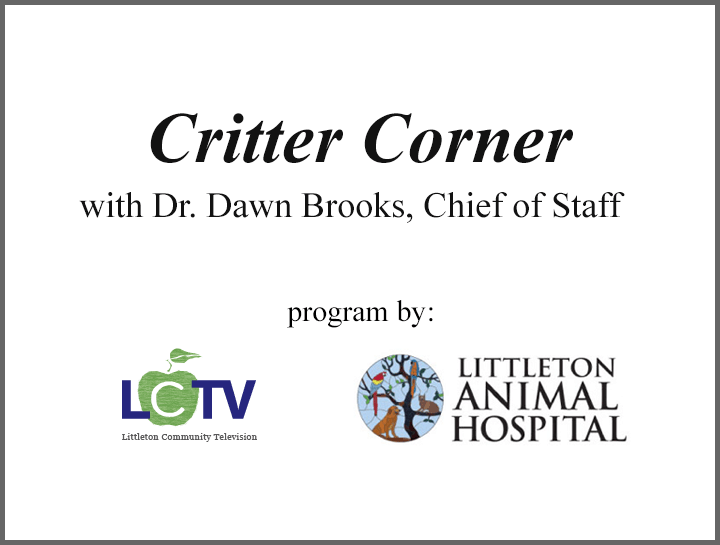 June 17, 2021
Littleton Community Television (LCTV) and Dr. Dawn Brooks team up to bring you the program Critter Corner. Dr. Brooks will discuss important topics regarding pets. View recent programs below:

6/17/21: Ticks
Dr. Brooks discusses ticks and the diseases they carry. She also discusses products on the market that help prevent ticks from attaching and transmitting diseases, including the Seresto Collar.

5/30/21: Heartworm Disease
In this first episode of "Critter Corner", Dr. Dawn Brooks, Chief of Staff at Littleton Animal Hospital, in Littleton, MA, talks about Heartworm Disease in dogs and cats.